Relax – BIOVEA Now Has CBD!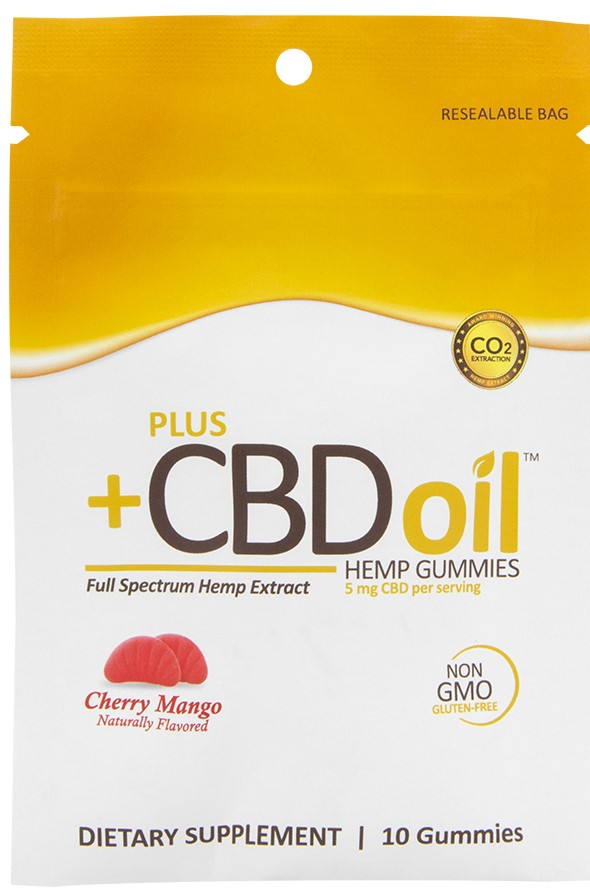 Awaken your mind, body and spirit by exploring the variety of hemp-derived CBD capsules, gummies, liquid drops, patches, balms and more now offered at BIOVEA.com. We are proud to introduce several CBD products that can easily be incorporated into your health and wellness routine.
Read on to learn more about some of the CBD products we now offer!
CBD Gummies
CBD Hemp Extract Gummies from Plus CBD are a convenient way to optimize your wellness regimen with quality CBD. Gummies offer a quicker, tastier way of taking CBD and are infused with naturally occurring phytonutrients from agricultural hemp, including fatty acids, phytocannabinoids, terpenes and vitamin E. They are currently available in Cherry Mango and Citrus Punch flavors.+
CBD Drops
CBD Drops are a convenient way to supplement your diet with highly-refined, pure quality hemp-derived CBD. These blends are available in several flavors and make the perfect addition to your daily wellness routine by being applied directly under the tongue after a stress-filled day.
CBD Drops are currently available from Social in these flavors:
Hemp Fusion has also created a Mind & Body Balance liquid drop formula made with hemp-derived CBD.
CBD Capsules
If you're more interested in a traditional method of nutrient supplementation, CBD capsules are the perfect choice.
Hemp Fusion has crafted a line of CBD capsules that utilize their unique Full Spectrum Whole Food Hemp Complex to support balance in the body with the naturally occurring compounds found in hemp.
Boost Hemp Extract Gel Capsules from Social are an easy-to-take way to supplement your diet with pure quality Hemp Extract. Formulated with powerful herbal extracts like yerba mate and moringa to awaken the mind, body and spirit, this blend is designed to provide you with the boost you need to take on the day and support your natural energy levels.
Topical CBD
CBD doesn't have to be digested to be effective! We also carry a variety of topical products that can sooth your body and mind.
Hemp-derived CBD Oil Topical Balm from PlusCBD Oil is a lightly scented topical formula designed to revitalize the skin, leaving it moisturized and supple, with a fresh and cool sensation. This extra strength balm delivers more of what skin craves to feel and appear healthier as it contains full spectrum hemp extracts with naturally occurring vitamin E and fatty acids that can contribute to healthier-feeling skin.+
Plus CBD Oil also offers hemp-derived CBD Oil Roll-Ons which are an easy-to-use way to enjoy CBD's natural properties. Infused with concentrated, full-spectrum hemp CBD Oil and other natural ingredients, these roll-ons rejuvenate and restore by triggering warming sensations with camphor as well as cooling properties from menthol.+
CBD Hemp Extract Cream from Hemp Fusion is an Aloe Vera-based, premium hemp-derived CBD cream paired with beneficial nutrients for Endocannabinoid System support. This topical cream contains 60mg of premium CBD per tube, paired with 60mg of terpenes as well as refreshing peppermint oil and effective MSM & magnesium oil.+
CBD Muscle Rub from Social is formulated with pure Hemp-Derived CBD Extract to work as hard as you do and help your body unwind after an especially taxing day. This highly concentrated, readily absorbed topical cream contains helpful ingredients like aloe, vitamin E, tea tree oil, menthol and more to soothe your muscles – all you have to do is apply the recommended amount to areas needing the most support.*
CBD Patches from Social are formulated to give your endocannabinoid system the support it desires slowly and steadily, day and night.+ Hemp-Derived CBD Patches permeate all layers of the skin to steadily release hemp extract into the bloodstream, giving you extra behind-the-scenes support and upping your wellness game. These convenient and discreet patches are the perfect addition to your wellness routine and can be cut in half to lower the 24-hour dose to suit your needs.
What Does CBD Support?
The endocannabinoid system (ECS) is often referred to as the "master regulatory system," which works to maintain homeostasis throughout the body. Homeostasis is essentially the when all systems in the body are working at peak performance to keep it in a stable state of equilibrium. Hemp-derived CBD contains naturally occurring phytocompounds that help support this system.
How Does the Endocannabinoid System Work?
To regulate the endocannabinoid system, molecules of the same name are naturally produced by the body and bound to receptors which give the ECS the go-ahead to help keep various body functions running optimally. There are two main types of endocannabinoid receptors, including CB1, which are generally found in the central nervous system and CB2 receptors which are typically found in immune cells and throughout your peripheral nervous system.
Each type of receptor performs a different function in the body but are equally important and should be supported.
Other Ways to Support the Endocannabinoid System
Support your endocannabinoid system naturally and help keep your body balanced with these tips.
1. Exercise Regularly
Exercising regularly is an important component of living a healthy lifestyle, even when it comes to your endocannabinoid system. Exercise can support your natural CB1 activator, anandamide as well as this receptor's sensitivity.
2. Reduce Stress
Excessive amounts of stress aren't good for the body in any capacity. Heightened stress can reduce CB1 receptors in the brain, leading to lower cannabinoid function. If the heightened stress level continues for an extended period, it may chronically inhibit these receptors. It's important to take steps to reduce stress such as practicing mindfulness, trying out breathing practices or giving yourself a mental health boost.
3. Indulge
Indulge, but not in everything! To support your endocannabinoid system, indulge specifically in dark chocolate. This delicious treat contains the endocannabinoid anandamide, as well as compound that slow its breakdown, which can provide extended ECS support.
Stay Up to Date!
You can always stay up to date on what's new at BIOVEA by visiting our New Arrivals page.
Don't See What You're Looking For?
Can't find your favorite products here or at BIOVEA.com? Fill out this form online and give us a bit of information about your product and where you found it and we will see if we can order it for you!
+These statements have not been evaluated by the Food and Drug Administration.  This product is not intended to diagnose, treat, cure, or prevent any disease.
Tags: BIOVEA, CBD, cbd balm, cbd drops, CBD gummies, cbd patches, ECS, endocannabinoid system, endocannabinoids, hemp fusion, hemp products, homeostasis, master regulatory system, natural endocannabinoid system support, Plus CBD, Social